Pittsburgh Pirates April Review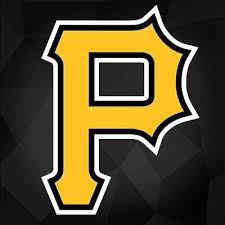 Preston Raeburn, Sports Writer
April 25, 2018
Hang on for a minute...we're trying to find some more stories you might like.
The Pittsburgh Pirates so far are 12-10 and In 3rd place in The NL Central, They are currently on a 4 game losing streak, after being swept by The Philadelphia Phillies, they are now playing the Detroit Tigers for 3 games then a BIG NL Central match-up between the Cardinals. One of the problems for the pirates are injuries, which include second baseman Josh Harrison, who is out for 6 weeks. The other major problem is the bullpen who average a whopping ERA of 4.27.
Manager Clint Hurdle has said that " The Team Has A Bright Future, Looks Forward To Working With Young Talent". Clint Hurdle has a 1130 Wins with 1184 Losses Overall. He was also with the Colorado Rockies for 8 years, before joining the Pirates. The Pirates are 1.5 Games back for 1st place for The NL Central. Most Pirates games have left PNC Park empty due to the events of the Andrew McCutchen and Gerrit Cole trades, most fans have protested against the Pirates and owner Bob Nutting, and GM Neil Huntington for these bad times. The Pirates have not made the postseason since 2015, in which they lost to The Cubs 1-0. The Pirates record from last year was 75-87. The Pirates have struggled as a team as of late but are trying to turn it around before it gets to late.
The Pirates have had some fun so far this year after starting off 4-1 through the first five games, however they managed to win some games here and there, but then things hit rock bottom, this was all before getting swept by the Philadelphia Phillies in 4 close games. The pirates must turn this season around, they can start by winning their tough homestand versus two tough teams. There are now rumors of the Pirates not being a good team as a whole they struggled, now fingers are being pointed to the defense behind the pitchers. The pitchers have done their part but the bullpen must also pitch in and help out too.
To think that the Pirates started off as the one and only undefeated team only lasted one full day until they lost, which still left them with a great start, after what happened during the offseason people still had their doubts about these Bucs, which now they are right, because the Pirates need to get out of this struggle now and start winning. The pirates at first said that they were not going to compete this year, which left people angry, however they have done decent so far, that's what I think, but others might disagree with me. The ownership hopes to be successful year after the most recent events that fans will remember, so they better hope that they can make a move or fans may seek other alternatives.