Classic 80's Artists
Hang on for a minute...we're trying to find some more stories you might like.
There are a lot of different Musical Artists from the 1980's. Let me tell you about some of my favorite artists -Dayona Brown
AC/DC:
Australian rock band formed in Sydney in 1973, by two brothers Malcolm and Angus Young. The Young brothers performed hard rock or heavy metal. Their first album was called High Voltage, and was released in 1975, but their lead singer and co-songwriter passed away on February 19th, 1980. His name was Bon Scott, and passed away from alcohol abuse. They replaced him with the singer, Brian Johnson. They recorded an epic hard rock album called "Hells Bells" which was released on October 31 1980. They recorded it in the Spring of 1980 at the Compass Point Studio.
Michael Jackson:
Michael Joseph Jackson was an American singer, songwriter, and dancer. He was known as the King of Pop, and was one of the most popular entertainers in the world and one of the best selling music artist of all time. He was born on August 29th, 1958, and and  died on June 25th, 2009. He was the eighth child of the Jackson family and was a part of the Jackson 5, along with his four brothers. In the early 1980's, Michael became a dominant figure in popular music. His hit album "Thriller" was released November 2nd, 1983, and was recorded in 1982. Thriller was the seventh and final single released by Epic Records from his 1982 studio album.  Thriller remains one of the top selling albums of all time.
Prince:
Prince Rogers Nelson was born June 7th, 1958, in Minneapolis, Minnesota, and passed away on April 21st, 2016. Prince was a songwriter, musician, record producer, and filmmaker. He was huge in the 80's and his music remains very popular. Prince was known for his electric work.  Prince wore make-up and great outfits.  He had a wide vocal range when he sung and he also played several instruments including the drums.  Prince sold over 100 million records worldwide making him one of the best selling music artist of all time. "Purple Rain" which was his sixth studio album was released on June 25th, 1984, by Warner Bros Records. The album was certified 13 times platinum by the RIAA. As of 2008, it has sold over 25 million copies worldwide. It is the regularly ranked among the best album in music history and is widely regarded as Prince's magnum opus.
Madonna:
Madonna Louise Ciccone is an American singer, songwriter, and business woman referred to  as the Queen of Pop since the 1980's. Madonna was born on August 16th, 1958, and is known for pushing the boundaries of songwriting in mainstream popular music. She has also frequently re-invented both her music and image while maintaining autonomy within the recording industry. She wrote a song called "Lucky Star," in 1983 for her eponymous debut album, Sir Records. Sir Records released it as the fourth single from the album on September 8th, 1983.
Stevie Wonder:
Stevland Hardaway Judkins was born on May 19th, 1950. He is known by his stage name Steve Wonder, and is a record producer and multi-instrumentalist. Stevie is considered to be one of the most critically and commercially successful musical performer of the late 20th century. Stevie wrote a song called "Part Time Lover." It is a single from his 1985 album in square circle. The song reached number 1 on the Billboard Hot 100 R&B dance and adult contemporary charts.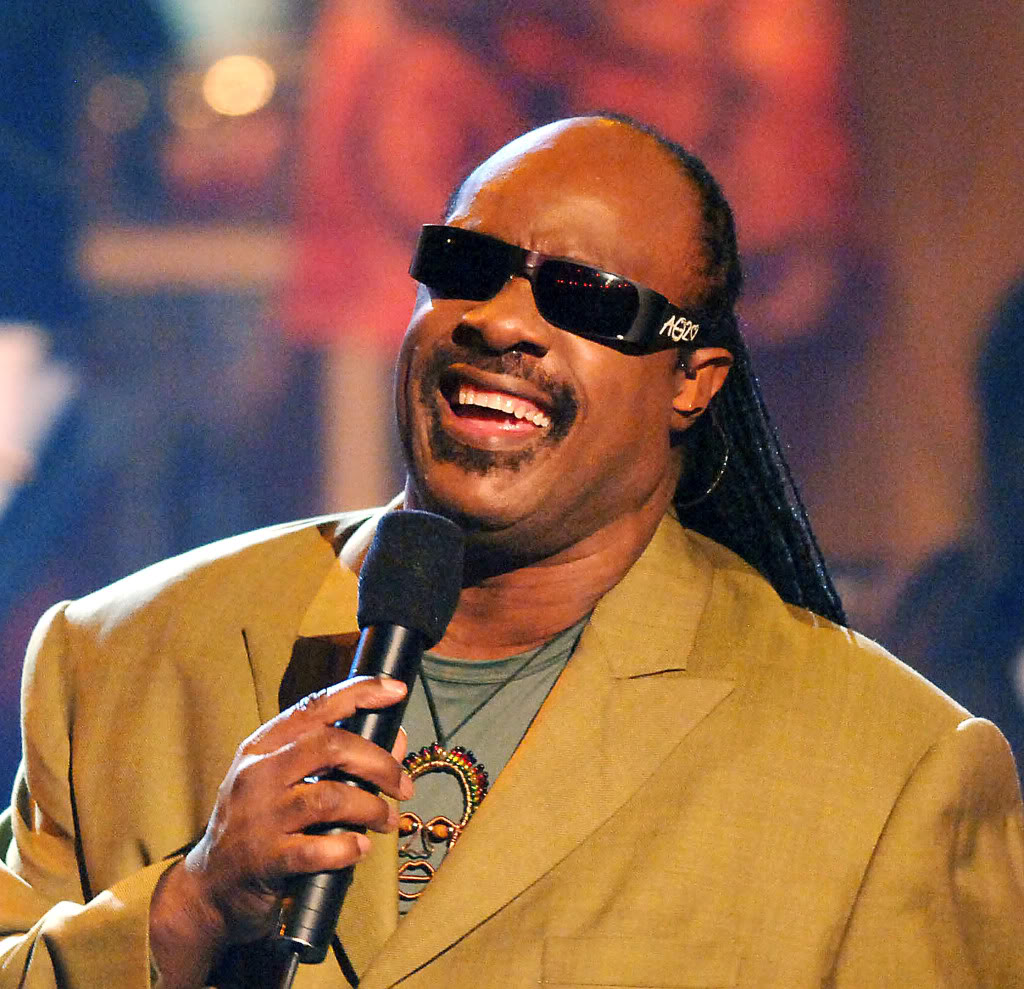 Tina Turner:
Anna Mar Bullock was born November 26th, 1939, and is an American born Swiss singer, songwriter, dancer, and actress. Tina Turner rose to international prominence as a featured singer with Ike Turner kings of rhythm, before recording hit singles both Ike and as a solo performer. She is one of the worlds best selling artists of all time. She recorded a song with Ike Turner called "Proud Mary," released on January 30th, 1971,  and was recorded in  Los Angeles California. The  songwriter was John Fogerty and the recording was produced by Ike.
Janet Jackson:
Janet Damita Jo Jackson was born May 16th, 1966. She is a prominent figure in popular culture and is known for her sonically innovative, socially conscious,  provocative records, and elaborate stage shows.  Jackson also wrote a song called "Lets Wait Awhile," and it was released as the fifth top ten single from her third studio album Control. It was written and produced by Janet and Jimmy Jam, also Terry Lewis with Melanie Andrews as her co-writer.