Sports UPDATE !!! Boston Red Sox Win 2018 World Series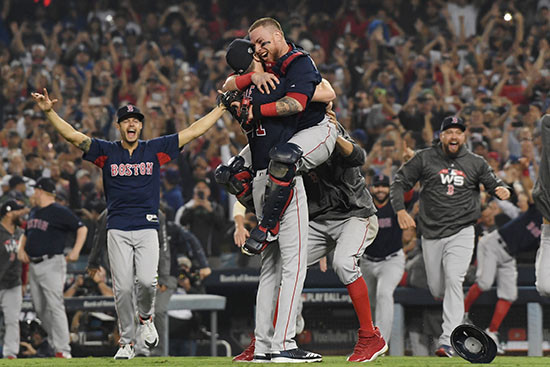 Hang on for a minute...we're trying to find some more stories you might like.
With the fall classic finally over, the 2018 World Series championship goes to the Boston Red Sox. The 2018 Red Sox were the greatest regular season team to step on to Fenway Park ever. Winning a total of 119 games over the regular and postseason, it would have been a fluke for them NOT to win this year. By beating the Dodgers in 5 games, they proved they are the best in the world at what they do. Boston had everything going for them from the start of the season on March 29th. From great pitching to powerful hitting, the Red Sox had every piece to the puzzle to complete the dream team of '18. From the ace pitcher Chris Sale to powerful hitters like Mookie Betts to Andrew Benintendi the '18 Red Sox had it all. With last nights 5-1 win over the Dodgers, the Red Sox could finally call themselves the best at what they do. They're first stop this postseason was a match-up with the New York Yankees. They beat them in 4 going 3-1 in the series. Next, they took on the 2017 defending World Series champions, Houston Astros, beating them in 5 going 4-1 in the series. Lastly, they took on the LA Dodgers beating them in 5 also going 4-1 in the series. With all this said the 2018 Boston Red Sox have proven that they are the best of 2018 if not one of the best teams ever to exist in the rich 150 years of baseball's existence.