Black Ops 4: Blackout Review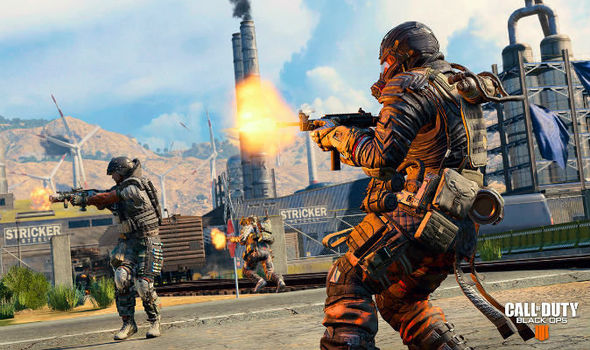 Hang on for a minute...we're trying to find some more stories you might like.
It's that time of year again, where the new Call Of Duty game comes out every year. This year has seen more sales than any other Call Of Duty in the past five years. The reason for that is the new Battle Royale Mode, Blackout. You parachute out of helicopters as a solo, duo, or quad team. There are eighty players on the map, and the goal of the mode is to be the last standing. To prevent people from hiding the whole time, there is a constant safe circle that gets smaller and smaller, and you need to keep moving into each one to stay alive. There is a catch to this game. Instead of the bullets hitting where you aim, there is a drop and travel time, just like a real gun. This challenges many players to practice more and more to truly become better with this drop and travel time.
Another feature in the Battle Royale is the ability to get a gun out of a mystery box, just like in the zombie portion of the game. They spawn at certain locations randomly in the beginning of the game, also having zombies surrounding it. You get weapons by picking them up off of a ground spawn, along with armor, grenades, ammo, etc. They also have vehicle spawns throughout the map that could either spawn a Truck, Quad, or on rare occasion, a Helicopter.
One flaw I feel with the game is that it takes too long to eliminate a player with the amount of shots you use. It takes around seven chest shots to eliminate a fully armored player. Although it is the max armor you can get, you need to be lucky to find one of these vests. It is unfair and I feel it should be removed as it is rare to find and the person who finds one usually makes it to the top five players in that round, even if they aren't a good player.
Overall, the new blackout mode is awesome but has flaws, just like any new product. You need to buy the full Black Ops 4 game, starting at $60 to get this game mode. I feel like it should be sold separately for the people who would rather play just the Battle Royale instead of the multiplayer and the zombies. With the proper updates, this new mode has the opportunity to grow to be a top-game of the decade.