NC PERSONAL CARE DRIVE/NC LEARNING SERVICE CLASS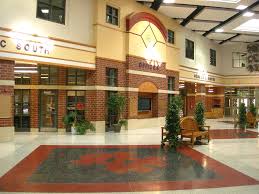 Hang on for a minute...we're trying to find some more stories you might like.
The NC Service Learning class has organized a drive for personal care and hygiene items.Please contribute! All items will be donated to the New Castle City Rescue Mission and the Lawrence County Crisis Shelter. Below is list of items allowed to be brought int school to donate. Please take into consideration the dire need for these items, and support the drive!
BRINGS ITEMS TO YOUR FIRST  PERIOD OR MR. MANCINO (Room 209)
Shampoo/Conditioner 
Deodorant 
Bar Soap
Shaving Cream
Feminine Care Products
Toothbrushes/Toothpaste 
Body/Hand lotion
Combs/Brushes
Foot Powder 
Tissues 
Hand & Foot Warmers
Hand Sanitizer 
Toilet Paper
Neosporin/ Antibotic Ointment 
Gauze Dressing Pads 
Medical Tape
Assorted Bandages (Band Aids)