M.A.C. Wrestling Tournament 2018-Spring Preview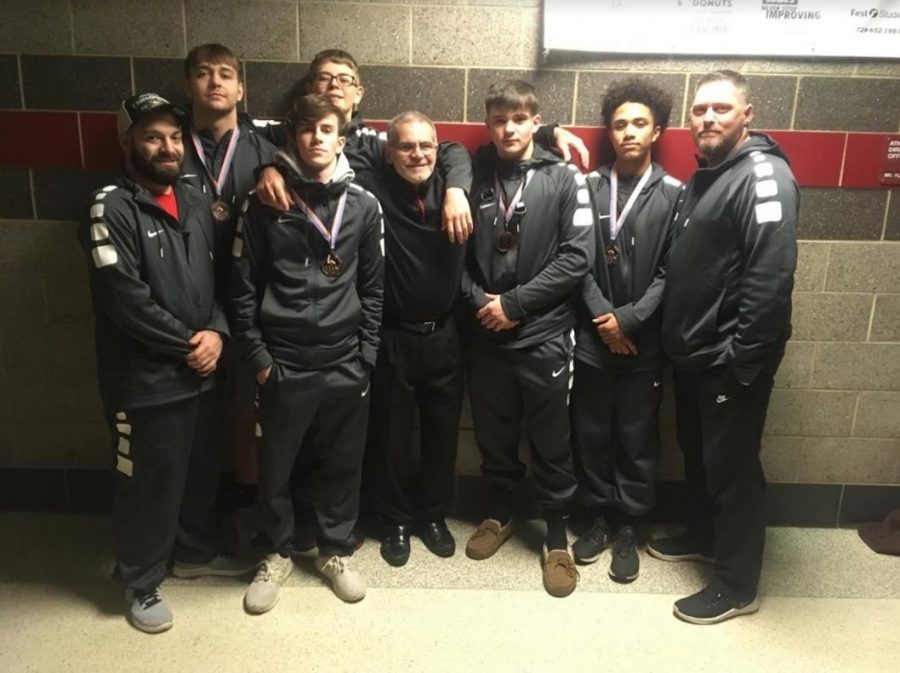 On January 4th and 5th the New Castle Varsity Wrestling Team took on the M.A.C. tournament in Freedom. In this tournament, the wrestling team battled eleven other teams–both individually in everyone's weight class, and together as a team–for first place. The wrestling team had ten wrestlers going into this tournament. Sitting out would be 120 lb wrestler Dante Mangeri, 132lb wrestler Isaac King, 152lb wrestler Gavin Joyce, and 220lb wrestler Julian Rosser because of injuries suffered during the week.
Out of ten wrestlers, five placed, and four received medals. Stone Miller (Junior, 113lb) received 3rd place along with Micah Killion (Junior 285lb). Jonah Miller (Sophomore 132lb) received 4th place honors along with Noah Shields (Sophomore 192lb). Cam Hooks (Sophomore 145lb) received 8th place honors (no medal awarded). As a team, the Hurricanes placed 11th out of 12 teams. Congratulations to our wrestlers, continue to strive this season, go Canes!