1954 vs. 2011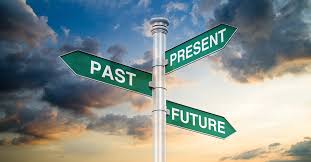 Hang on for a minute...we're trying to find some more stories you might like.
One day while scrolling through my YouTube feed, I came across an interesting video titled "70 People Ages 5-75 Answer…" by Glamour. The video was about asking  different ages  the same question and seeing how there answers compare. I found this video very interesting, because of how different everyone's answers were. So, I decided to interview my Grandpa Jerry (65) and my cousin Madison (7).
Q: What has impacted your life the most?
A(65): When I got a blood clot, that put a damper to everything. My everyday life stopped
A(7): Having fun
Q: What is your biggest goal in life?
A(65): Well, to be successful with a family. Family always comes first.
A(7): To be nice and kind to others!
Q: What do you regret?
A(65): Being short, I am 5'11 I would like to be maybe 11 inches taller
A(7): ummm….
Q: What was your favorite song growing up?
A(65): When your with the Flinstones you'll have a yabba-dabba-doo time, a yabba-doo time, you'll have a gay time!
A(7):LET IT GO!!!
Q: What brings you happiness?
A(65): Well of course my grandkids, Isabella, Gabrielle, Madison, and Maci
A(7): Sharing
Q:What have you learned recently?
A(65): I learned not to stick a butter Knife in the toaster
A(7): The planets
Q:What was the biggest historical event in your lifetime?
A(65): J.F.K's assassination
A(7): ….
Q:What was the happiest day of your life?
A(65): The day I got the surgery to get my aneurysm out, it felt like a huge weight got lifted off my shoulders. Also of course when me and my beautiful wife got married.
A(7): My last birthday party
Q:What possession would you never give up?
A(65): My wife
A(7): My blue bunny
Q:What do you want to do before you die?
A(65): I want to finish my dream home
A(7): Have fun!!
Q:What was the scariest moment of your life?
A(65): The scariest moment of my life was when I my aneurysm hit my lungs, it was the worst pain I've ever felt. It changed me forever.
A(7): The scariest moment was when this kid at a Halloween party was dressed up as IT.
Throughout this interview I have learned that because of the age gap the answers are going to be drastically different. My little cousins answers were more on the simple side where as my grandpas answers were more in depth. Without a doubt experience is  important on the road to find out.