Pittsburgh Pirates 2019 Season Preview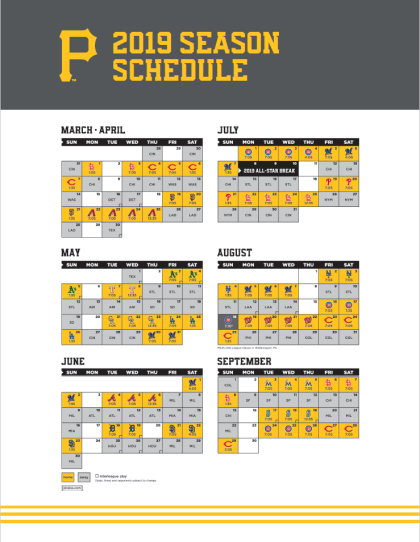 Hang on for a minute...we're trying to find some more stories you might like.
It is that time of the year again. It's time to oil up that glove and go out and play some ball. The Pittsburgh Pirates 2019 season is quickly approaching, so it is time to give my views on the upcoming season. The Buccos have been the topic around Pittsburgh as of late. With the lack of offseason moves, the Pirates are predicted to do not so well in 2019.
With the rest of the NL Central spicing up their rosters, the Pirates have been lackluster this winter. With very few accusations the Pirates are returning this spring pretty much as in the same form as last fall. The Pirates are predicted to finish in last place and finish below .500 in the 2019 season.  They are predicted to finish 80-82 record.
With the Pirates attendance being the 3rd worst of all of MLB with a 3.4 million attendance last year. One would think the Pirates are going to try to contend but according to Bob Nutting, they are trying to win. The majority of Pirates fans disagree. With the Pirates making no key moves this offseason how can fans expect them to win? Spoiler alert, they will not win and this will be the 4th consecutive year in a row the Pittsburgh Pirates will miss the playoffs.