iPhone XS Max Review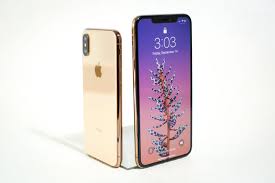 Hang on for a minute...we're trying to find some more stories you might like.
In my previous article, "iPhone XR-Should You Buy It?" I discussed the pros and cons of choosing the iPhone XR over the iPhone XS or XS Max. While the article made it seem like I was leaning more towards the XR, I ended up purchasing the XS Max. I have been using the device for a little over a month and I can safely say that I made a good decision in purchasing the iPhone XS Max. The device does come with a heavy price tag, but it is worth every penny. This phone feels premium and that is apparent from the second you pick it up. The blend of stainless steel and glass construction materials make the phone feel expensive, as it should considering its price tag.
Let's talk about performance. The Apple A12 Bionic chipset in the device handles anything you throw at it, flying through gaming, watching Netflix or even photo editing. The camera module is incredible and does an excellent job at post-processing. The new HDR feature in the camera provides shots that are evenly exposed, vibrant, and overall pleasing to the eye. I'm very glad I chose the XS camera setup over the XR because I would have definitely missed the portrait mode feature that is not present on the XR. The display is beautiful and enjoyable to look at for long periods of time while watching YouTube or Netflix or just using the phone in general. Something else I continue to enjoy about the device is not exclusive to the XS line is the software experience. iOS 12 takes the software recipe that Apple has built upon for over a decade and refines it with the user in mind. App icons are perfectly sized and are nice and colorful, animations are pleasing to look at and make the software feel very polished, things like the notification center and control center are easy to use and are aesthetically pleasing. Battery life on the iPhone XS Max is also excellent. I am a very heavy user and am constantly on my phone using Snapchat, watching YouTube, etc. and I am able to get a full day out of the battery and sometimes may need to top it off at night. Overall, the iPhone XS Max is an excellent phone that exceeds expectations in some areas. Anyone who chooses this device as their main phone will not be disappointed at all.