Overview of Anthony Presnar's Freshman Year: Perception vs. Expectations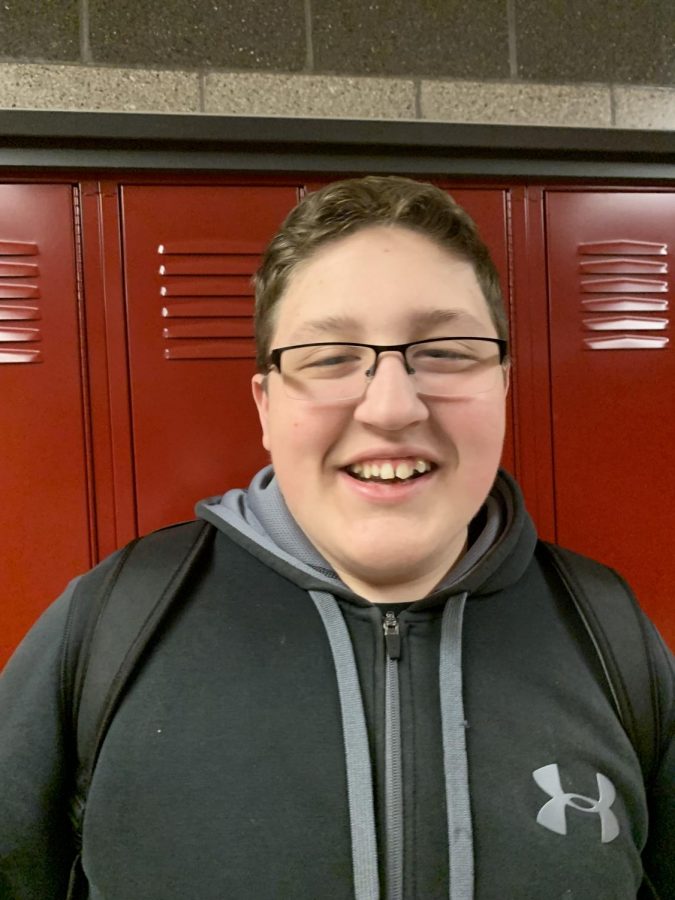 In this article, I wanted to interview a person I would easily classify as a  typical ninth grade "New Castle Student". Anthony illustrates New Castle's best of the best and wanted to give you his viewpoint on what to expect on your transformation into Sr. High School.
Q: What is your most favorable achievement thus far in 9th grade?
Anthony: Since I am always capable of getting honor roll, the achievement in 9th grade I am most proud of is receiving second place in PJAS at Slippery Rock University.
Q: What fact about yourself would your teachers find interesting?
Anthony: I take my academic studies very serious.
Q: What is your favorite excuse for not turning in homework on time?
Anthony: I left it on my kitchen table.
Q: What is your biggest regret in 9th grade thus far?
Anthony: I regret not trying me best to receive straight a's.
Q: Who has been your favorite teacher thus far? Why?
Anthony: Mr. Abraham because he helped improve my writing skills.
Q: How do you cope with bullying? (advice to deal with bullying)
Anthony: How I cope with bullying is to let it go through one ear, and out the other. Don't let it get to you, and just ignore it, and they will learn that their insults don't affect me.
Q:   Do you have time to socialize?  
Anthony: Not in high school. I prefer when I am older to have one because, in high school, relationships are not true love, and start drama. They will affect your grades, and won't let you focus on school to your fullest ability.
Q: After high school, do you aspire to further your education?
Anthony: Yes I do, I plan to go to college to further my education at Slippery Rock University.
Q: What is your motivation for going to school?
Anthony: To learn, and to be ready for the real world. I would as well liked to be prepared for all the things life throws at me.
Q: What subject are you the strongest in?
Anthony: Math because my friends are in that class, and it makes it more easier to concentrate and have fun at the same time.
Q: What is your dream future job as a current 9th grader?
Anthony: I want to be an engineer because the salary is amazing.
Q: What's your honest opinion on school lunch?
Anthony: I think that their Mexican Pizza, and the rice with General Tso Chicken on top are their best food options.
Q: Advice to 8th graders
Anthony: Don't be scared, and take accelerated classes.
Q: How good was your schedule for 9th grade?
Anthony: The courses I picked were perfectly arranged for myself, and regarding my friends and the opportunity of having class with them.
Q: What song would you use to describe your 9th grade year?
Anthony: Abstract – "I Do This (feat. Roze)"
About the Writer
Brady Cwynar, Head of Sophomore Writers
Brady Cwynar is a Sophomore Writer for the Eye of the Hurricane and has been active 2017-2020. He writes different genres such as advice, current events,...