New Castle Area School District Art Show Tuesday April 30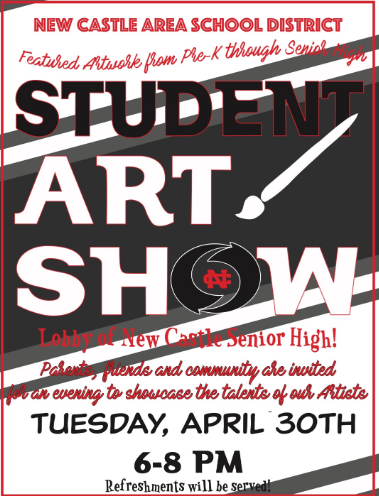 Hang on for a minute...we're trying to find some more stories you might like.
Featured artwork from Pre-K through Senior High
The lobby of New Castle Senior High
Parents, Friends, and community are invited to an evening to showcase the talents of our artists. 
Tuesday, April 30th,6-8, Refreshments will be served!