The Affable Giovanni Bove Eye of the Hurricane Staff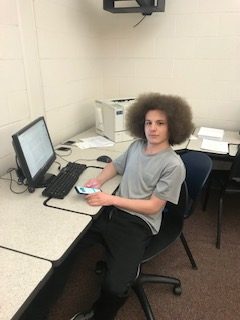 Giovanni Bove is a New Castle Student in 11th grade. Bove will be graduating in 2020. He has many nicknames such as Bove, Gi, Gi Money, Gio, and many other nicknames that are not listed. Gio is a part of the Eye of the Hurricane, which is New Castle High School's Digital School Newspaper.  In addition, Bove is a member of the National Honors Society.  In order to be a member of society, you need to maintain an average grade point average of 3.65 every school year.
Question: What grade are you in?
Bove: I am in 11th grade, a junior, I graduate in 2020, next year.
Question: What is the accomplishment you are most proud of?
Bove: Getting into the National Honors Society because that makes me apart of the top of the class.
Question: What would teachers find most surprising about you?
Bove: I've been to jail four times, just kidding. I'm honestly an open book, but maybe that I've been growing my hair since the fourth grade.
Question: Who is someone (dead or alive) that you would like to meet?
Bove: Sean Taylor, he is a former NFL player for the Redskins. He died at a young age, the age of 24, I believe.
Question: What is your favorite excuse to give a teacher for not turning in your homework?
Bove: I bluntly tell them "I didn't do it" or "I never got it" which both usually work for me.
QUESTION: How do you spend your free time?
Bove: If I'm not going outside it would have to be playing video games with my close friends Juleeann Viggiano and Amber Harper. I am very good at a lot of games I play that is why I enjoy playing them. If I am going outside, I like to play basketball with my friends or even by myself.
QUESTION: What is one thing you regret about high school?
Bove: That I did not take AP courses, to receive college credits.
QUESTION: What do most adults not understand about teenagers?
Bove: That we work just as hard as they do. Many teenagers get a job at the age of 16, go to school, maintain good grades, join sports or clubs, and try to maintain good relationships with friends, family, even a boyfriend or girlfriend. A busy schedule that you are not used to can be very difficult to adjust to and most adults do not see it like that anymore because the way most of them have grown up in the past generation.
QUESTION: What three words are phrases that describe you best?
Bove: Curly Fry, I have an afro that is curly. Funny, I have a goal to make at least one person laugh a day. If that does not happen my goal was not complete. Very popular, I am known and liked by many teachers, students, even people outside of the district. They like that I always make jokes even during some situations where it may be hard to laugh, I still manage to get that job done.
QUESTION: When you were younger, what did you used to imagine yourself as?
Bove: A lawyer, I wanted to save innocent citizens who are wrongfully accused.
QUESTION: What is the biggest change you would like to make on yourself?
Bove: Grow a couple of inches to dunk.
QUESTION: Who are your closest friends?
Bove: Amber Harper, Juleeann Viggiano, and Hailey Losey.
QUESTION: When did you start journalism?
Bove: In the 9th grade.
QUESTION: Who would you consider to be your favorite teacher in New Castle.
Bove: Out of all of the schools I've been to Mr. Abe -the Accelerated English teacher and Digital Journalism teacher- has to be my favorite teacher.
QUESTION: To wrap this up, what is your zodiac sign?
Bove: My zodiac sign is Cancer.
Cancer signs are characterized as sleepless, up early, stubborn, funny, caring, and much more. All of those traits relate to Giovanni Bove.
About the Writer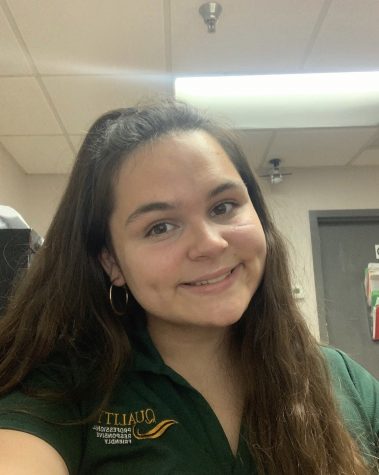 Juleeann Viggiano, Senior Editor/Features
This is my third year in journalism. Journalism has taught me a lot of information. It taught me to look more into things such as news information. There's...