Mr. Samples: A " Sample" of his Life Senior Sneek Peak Preview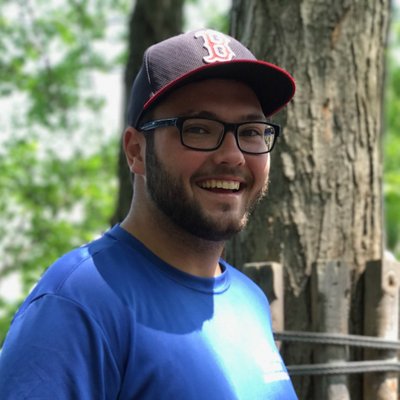 Hang on for a minute...we're trying to find some more stories you might like.
In this interview, I spoke with Mr. Samples (Student Teacher from Slippery Rock University) about his desire for America's favorite pastime: baseball.
Q: When did your interests in baseball begin?
A: Around 5 years old.
Q: Why do you like this sport?
A: It's the sport that I always played, and watched growing up. I fell in love with the sport, which led me to the activities that I now participate in.
Q: What baseball organization is your favorite? Why?
A: My favorite sports organization is the Boston Red Sox. When I was seven years old my little league team was the Boston Red Sox, and that's when I started to like the team.
Q: Who was your biggest influence to play baseball?
A:  My favorite player was Jason Varitek, and he was a player I looked up to.
Q: Why did you start to umpire games?
A: Just to continue the love of baseball in a different aspect other than just playing.
Q: What caused you to quit playing baseball?
A: My high school coach wasn't educated about baseball.
Q: What motivated you to become the Vice President of F.L.A.G. baseball league?
A: I started out as the Umpire in Chief after umpiring in the league since I was 13 years old. Halfway through my first season as Umpire in Chief, I began to help the President run the league. After the season ended, he nominated me to be the Vice President and I decided to accept the nomination to help promote youth baseball in my hometown and allow the kids to fall in love with the sport like I did when playing F.L.A.G.
Q: What does F.L.A.G. stand for?
A: It is an acronym for the towns in our league. Fairview, Lake City, and Girard.
Q: What's your favorite part of the F.L.A.G organization?
A:  Growing the league each year, and seeing more kids play baseball. Also to improve the league for the best of F.L.A.G. Little League.
Q: What's your advice to the youth starting to play baseball?
A: "Play the game, and just have fun." – Mr. Samples