A 3 Peat at the Pete for the RED HURRICANES *SPRING EDITON*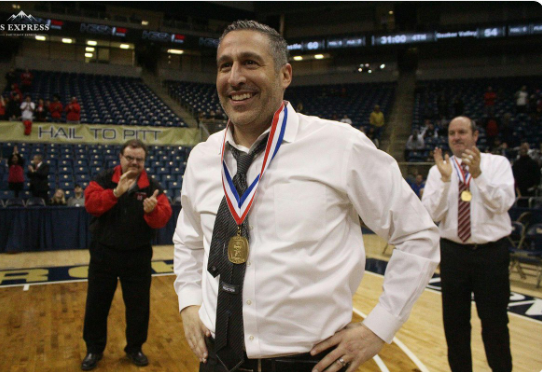 Hang on for a minute...we're trying to find some more stories you might like.
The Red Hurricanes won their thirteenth WPIAL Championship on March 2nd, 2019 at the Peterson Event Center. The Hurricanes 13th WPIAL titles ties with the Farrell Steelers for the most in basketball in District 7 (The WPIAL). The Canes defeated the Quaker Valley Quakers with a score of 60-54. This win was Coach Blundo's 6th WPIAL Championships in the last nine years. The Canes entered the postseason's winners with eight straight wins and the first seed in this years 4A WPIAL PLAYOFFS.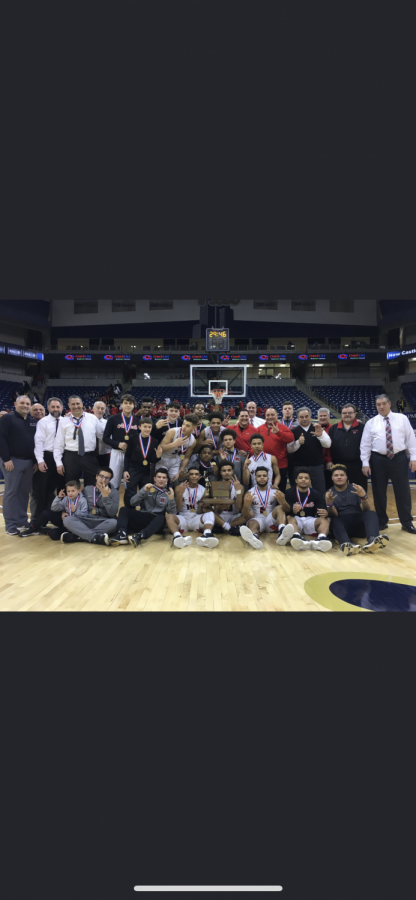 The Red Hurricanes had to overcome the Ringgold Rams and the Highlands Golden Rams to reach to the WPIAL title game for the third straight season. New Castle came into the WPIAL Championship game as the underdogs for the third year in a row. But the Red Hurricanes toughness and resilient defense led to this fantastic moment. Quaker Valley led the Hurricanes 43-34 at the end of the 3rd quarter. New Castle fed off of its defensive momentum and shot 4-8 from behind the arc in the fourth quarter. Freshman Michael Graham shot a three-pointer to cut the lead to 50-49. The Canes were led by seniors Donte Burnett, Payne Prowell, and Drew Cox. Cox led the Canes with 20 points, and sophomore Sheldon Cox had 15. Freshman Michael Wells added 14 points and seven rebounds. His 10 of those 14 were in the fourth quarter. This is the third consecutive year that New Castle has defeated Quaker Valley in the WPIAL Championship game. In 2017, New Castle defeated Quaker Valley 73-58 led by Seniors Garrett Farah, Geno Stone, Gino DeMonaco, Te'Quawn Stewart, and John Brown. In 2018, New Castle beat Quaker Valley 57-52 led by Seniors Marcus Hooker, Georgie Eggleston,  Carrington Smith, Lorenzo Gardner, Anthony Bailey, Chaili Dorman, and Seaven Ware. The Red Hurricanes had a tremendous season and a great run in the PIAA State Tournament as of losing to the Hickory Hornets 59-48 in the Elite 8. Coach Blundo received his 250th when New Castle beat Titusville and Coach Blundo's overall record is 251 wins and 38 loss. He went 26-2 with George Junior Republic before Coaching New Castle.