Senior Edition 2019

As the 2019 school year comes to a close, our Eye of the Hurricane Senior staff would like to thank Mr. Abe for everything he has done for us throughout our high school years. We could not have asked for a better journalism instructor!
We would like to wrap up our last article for Eye of the Hurricane News by interviewing the seniors one final time. I asked each senior staff member four questions.
What has Mr. Abe's journalism class helped you with throughout your high school career?
How do you feel about New Castle High School now that you are finished with your education here?
What are your plans for the future?
If you are going to college, what are you going for?
Sit back, relax, and enjoy our last contribution to the Eye of the Hurricane!
Nicholas Papa-
"Journalism has helped me become a better writer and explore a different aspect of the school."
"New Castle is the greatest school ever, I love the experiences I've had. I wouldn't go to another school."
Nick is attending Pitt in the fall, majoring in Biology/premed.
John Thomas Micco-
"Journalism taught me that if you have something to say, say it."
"Some of the best people I know are in Ne-Ca-Hi."
JT has enlisted in the Air-force.
Angelina Natale-
"Journalism has helped me better my writing and communication skills from interviewing people."
"I am very happy for my experience and grateful for the opportunities New Castle has given me."
Angelina will attend Slippery Rock in the fall, majoring in biochemistry.
Sydney Depaolo-
"Journalism has helped me make new friends."
"I am going to miss the school, but I am glad to be moving on to college."
Sydney plans to attend YSU in the fall with a major in early childhood education.
Amanda Arvelo-
"Journalism has given me opportunities to broaden my writing skills."
"I am very grateful to have New Castle as my Alma Mater."
Amanda will be majoring in Biology at Edinborough in the fall.
David Cumo-
"Journalism taught me hot to put all of my thoughts into writing."
"I would not have wanted to attend any other high school. I have many great memories here."
David will be majoring in civil engineering at Pitt this fall.
Jacob Grippo-
"Journalism helped me learn how to write and taught me how much work it is to be in charge of something."
"I feel like New Castle High School will always be a great place to be, whether I am here or not there's a lot of great people in the school. New Castle is great in academics and athletics and if I had to do it all over again I wouldn't choose any other high school but here."
Jacob plans to attend YSU and major in accounting.
Michael Occhibone-
"Journalism made me a better writer."
"I feel excited to enter the next chapter of my life."
Mike plans to attend college and get a degree.
Alexis Gish-
"Journalism has equipped me with tools that I use in everyday life and great skills that I'll always carry. I was really glad I joined journalism because I was able to express my love of writing and create such great bonds with the staff."
"I am extremely grateful for the experience I have had at New Castle and I hope to leave it better than I found it."
Alexis will attend Slippery Rock in the fall. She will major in early childhood education with dual certification in special education with international teaching qualifications and a double minor in social work and ethics.
Stephanie Toy-
"Journalism gave me an outlet for my creativity and my opinion. It also gave me the opportunity to create and share works that are completely my own."
"I feel like New Castle has prepared me for the real world and I would not want to go to any other school."
Stephanie plans to attend nursing school and get her masters.
Jasilyn Rankin-
"Journalism has helped me significantly in my high school career."
"New Castle High School is the greatest establishment on earth. It's a great, inclusive school, and it has helped me significantly with my growth as a person."
Jasilyn is attending Slippery Rock in the fall, majoring in public health. she plans to become a physician's assistant.
Alyssa Salem
Alyssa plans to attend Youngstown State University and major in nursing.
About the Contributor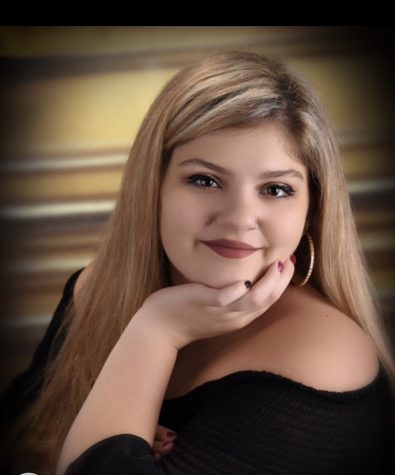 Victoria Kobbe, Senior Editor
Victoria Kobbe: Chief of Operations, has been apart of the Eye of the Hurricane Newsroom for two years. She is the Senior Student Council Secretary, a...