NEW CASTLE BASKETBALL BANQUET SUMMARY *SENIOR EDITION PREVIEW*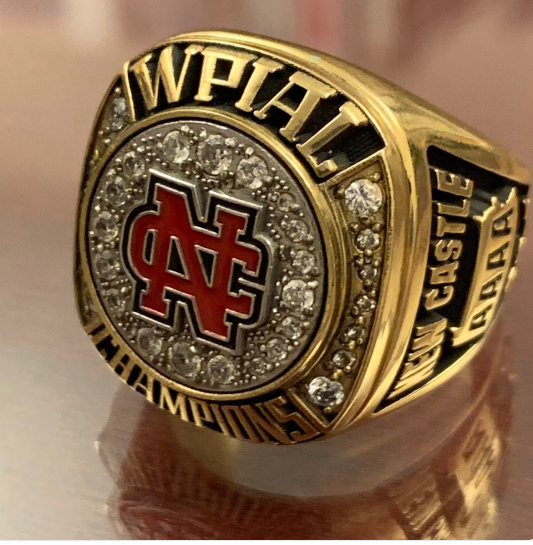 Hang on for a minute...we're trying to find some more stories you might like.
The New Castle Basketball banquet was held on May 9th, 2019 at Medure's Catering. This banquet was memorable for the 2018-2019 New Castle Red Hurricane basketball team as they won their 3rd consecutive class 4A WPIAL Title at the Peterson Event Center.  The banquet began with our 9th-grade coach Larry Kelly, who welcomed everybody tonight and was talking about the unforgettable season. Before we started eating, 7th-grade coach Brian Rice gave us an invocation. As we were enjoying the festivities, Richard Beshero gave the players and managers a Commendation from Mayor Anthony Mastrangelo for winning the 4A title. Coach Kelly came back on the microphone and remarked about our seniors Payne Prowell, Donte Burnett, and Drew Cox. The three seniors came on the podium and spoke about the remembrance years as a Red Hurricane and explained the meaning of being a Red Hurricane. Both Prowell and Cox will be joining the Air Force and Donte will be attending Youngstown State University for marketing management. After the seniors finished there speech, Coach Blundo came up and remarked as being a Head Coach. He introduced and talked about the managers, the players, and his coaching staff. As the banquet was coming to an end, Coach Kelly and Coach Blundo presented the 2019 WPIAL Championship rings.