24 State Champions from New Castle at PJAS State Science Fair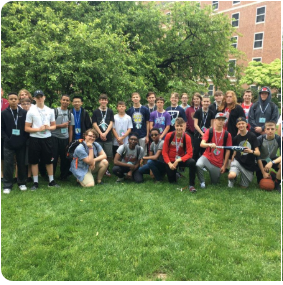 New Castle School District brought home a record number 24 State Winning Awards from the 86th Annual Pennsylvania Junior Academy of Science State Science Fair at Pennsylvania State University, May 19-21, 2019.  3200 students representing over 640 public, private and charter schools across the state of Pennsylvania presented their scientific research to a panel of judges including PSU professors and graduate students. Each student designed and completed their own unique science project based on the scientific method, and prepared a power point presentation and evaluated by a panel of judges including PSU professors and graduate students. To qualify for the state competition, each student received a first-place award at the regional competition at Slippery Rock University in February.
New Castle results:
Eighth Grade- First place: Hailey Gonzales, Jayden Hawkins, Tamiyah Kimmel, Ava Pierce,
Cassidy Rosser, Nicholas Torsello
Second place: Jonathan Anderson, Lucas Bradley, Emily Brown, Julia Bryson, Owen, Ciavarino,
Evan Cotelesse, Lanell Edwards, Andria Fierros, Amira Johnson, Isabella Jones, Erica
Montgomery, Morgan Piatt, Nicholas Rodgers, Joseph Stalnecker, Nicholas Wallace
Third place: Faith Burick, Amorae Lyles, Lucia Rider, Anna Ruffley
Ninth Grade– First place: Taylor Anderson, Emily Carter, Aodhan McMichael, Montana
Pastore, Amelia Pope, Riley Powers, Gavin Zheng
Second place: Mary Baka, Carmen Bauer, Tyler Girman, Emily Glovier Bryan Henriquez, Sarah
Hunyadi, David Krull, Calina Nerti, Madison Newingham, Harley Seaburn, Gracie Seybert
Jennalyn Stone, Mariah Vogus, Jordan Weirath, Jonalyn Wharry
Third place: Katelynn DeBourelando, Mark Jones
Tenth Grade — First place: Adriana Antuono, Travis Emery, Zac Gibson, Peyton Green, Gavyn
Hansotte, Lazaro Lopez, Philip Miller, McKenzie Powers, Nina Reider
Second place: Alexis Bethle, Anna Blundo, Luke Bongivengo, Abigail Bryson, Kiera Cartwright,
CJ Donston, Aiden Druschel, Pasquale, Fiello, Alexis Hiler, Alison Lloyd, Eddie Lutton, Zoey
Ondako, Gabriel Perrotta, Brett Tyree, Rachel Zona
Third Place: Amira Lee
Eleventh Grade– First place: Marissa Polding
Twelfth Grade– First place: Nicolette Pierce
Second place: Alexis Gish, Anna Wharry
The PJAS students were sponsored by New Castle High School science teachers: Mr. Russ Carley , Mr. Chadd Quimby and Mrs. Leah Ann Williams.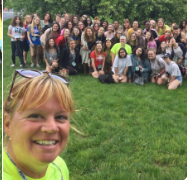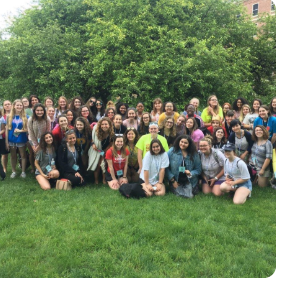 About the Contributor
Brady Cwynar, Head of Sophomore Writers
Brady Cwynar is a Sophomore Writer for the Eye of the Hurricane and has been active 2017-2020. He writes different genres such as advice, current events,...