The Alternative Trap Queen: Billie Eilish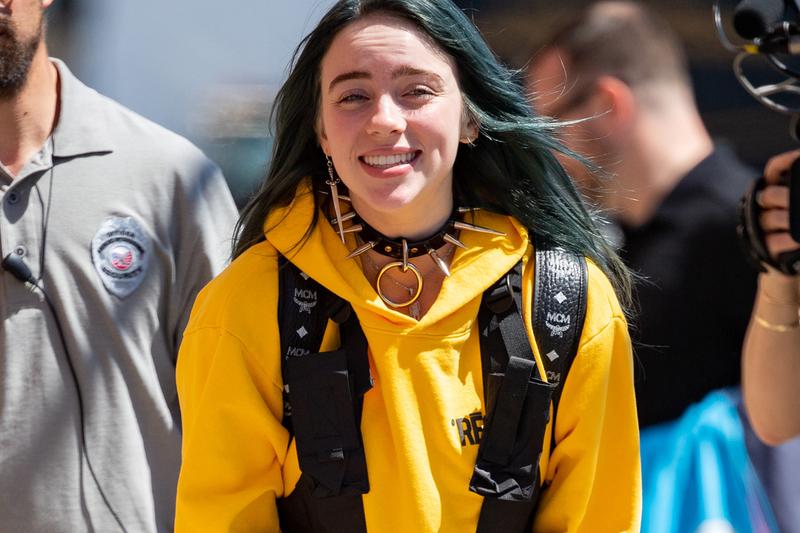 The new world-known star, Billie Eilish, has taken the world by storm with her different perspective of music and how she creates it. Billie is not only known for her music but her creative visuals and intriguing fashion sense. When Billie was just a kid she would go around constantly listening to different types of music that her family showed her and she loved it all no matter how different it was. She would sing songs ranging from The Beatles to Lana Del Rae to Tyler the Creator being so interesting in how it felt to her and how the songs would affect her. She was a dancer when she was younger and fell in love with music even more at that point in her life. She soon had an injury that would stop her dancing career but would open many doors to many other things she would never believe could happen. While she was dancing she was asked to write a song for a dance she was in, without thinking she posted the song on SoundCloud and it became more popular then she has expected. This led her to become fully interested in music and making it for people everywhere to hear. With her singles Bellyache, idontwannabeyouanymore, Ocean Eyes, COPYCAT, and many more she began to get her name out there and was gaining a following. Then her Debut album came out on March 29, 2019, entitled When WHEN WE ALL FALL ASLEEP, WHERE DO WE GO? She stated that this album is a snippet into her mind and her dreams. This includes her drawings and visuals she would think of before even creating a song. Billie was synesthesia which leads her to have a color, temperature, feeling, shape, and even day of the week to relate to every single song she creates. Her mind works in a way that is so specific that is unique from many other artists. Eilish has written all of the songs she has created in her brother Finneas' small bedroom. Finneas is also a songwriter by himself along with writing with Billie.
Billie has a style that is different from a lot of girls who are currently in the music industry. She often wears name brands like Gucci and Louis Vuitton that is often given to her and is rarely bought with her own money. She also wears bigger clothing and is usually dressed casually and comfortably with her chains that tend to complete all of her outfits no matter what it is. To herself, this keeps a part of herself separate from the rest of the world having something that no one has seen but herself. She has said that she likes to be looked at for what she is wearing even if the people looking hate it at least she is getting looked at. Her shoes are another piece of her outfits that are so unique to her due to the fact that she is given so many shoes she wears a different pair in almost every picture you see of her. Her style is something like no one else and makes her even more visible in the music industry.
Billie Eilish is the type of person that is exactly who she wants to be and does not care about who likes it or not. This is inspirational to me any many other people who have come to love her. She keeps growing and changing the way she writes and the way she wants to make music. She is effortlessly herself and has become a name known by many not just because of her music but of the intriguing way she shows herself and lives her life day to day. Billie is an artist who will change the people who listen to her forever.