Rob Gronkowski : A Legend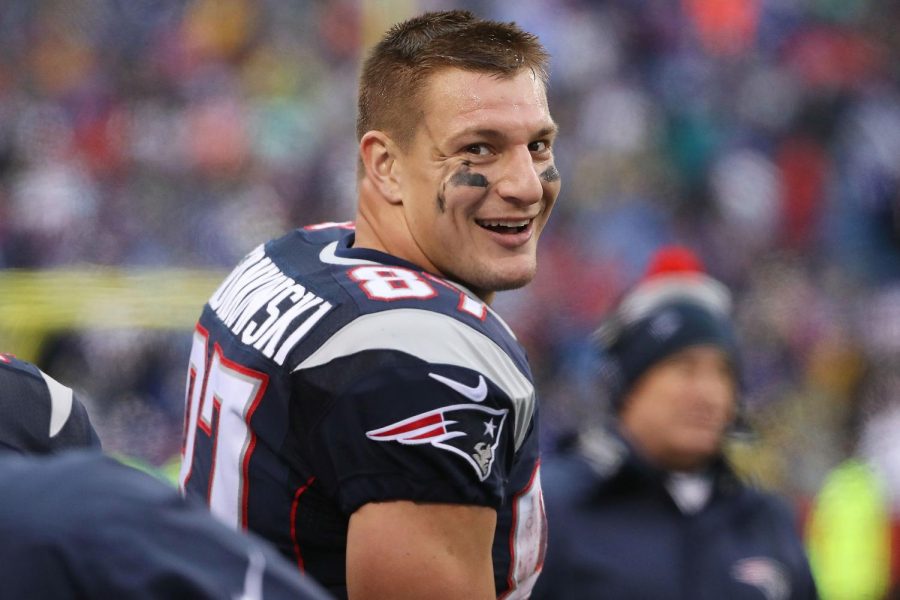 Charles Off, Sports Writer
June 4, 2019
On March 24, 2019, Rob Gronkowski officially announced his retirement from the NFL. This announcement caused many Patriots fans to feel shocked. Rob played nine seasons in the NFL, and many thought he had a few more good seasons left in his career. It all started when he was twenty years old standing on the draft stage.
Gronkowski left a message for his fans:
"Thank you to all of Pats Nation around the world for the incredible support since I have been a part of this first-class organization. Thank you for everyone accepting who I am and the dedication I have put into my work to be the best player I could be. But now its time to move forward and move forward with a big smile knowing that the New England Patriots Organization, Pats Nation, and all my fans will be truly a big part of my heart for rest of my life."
Gronk was arguably the most dominant tight-end to ever play in the NFL. He is a 5-time Pro Bowler and a 4-time All-Pro. He finished his career with 521 receptions, 79 touchdowns, and 7,861 receiving yards. Gronk will never be forgotten and is expected to be put into the Hall Of Fame.