New Castle Golf Year in Review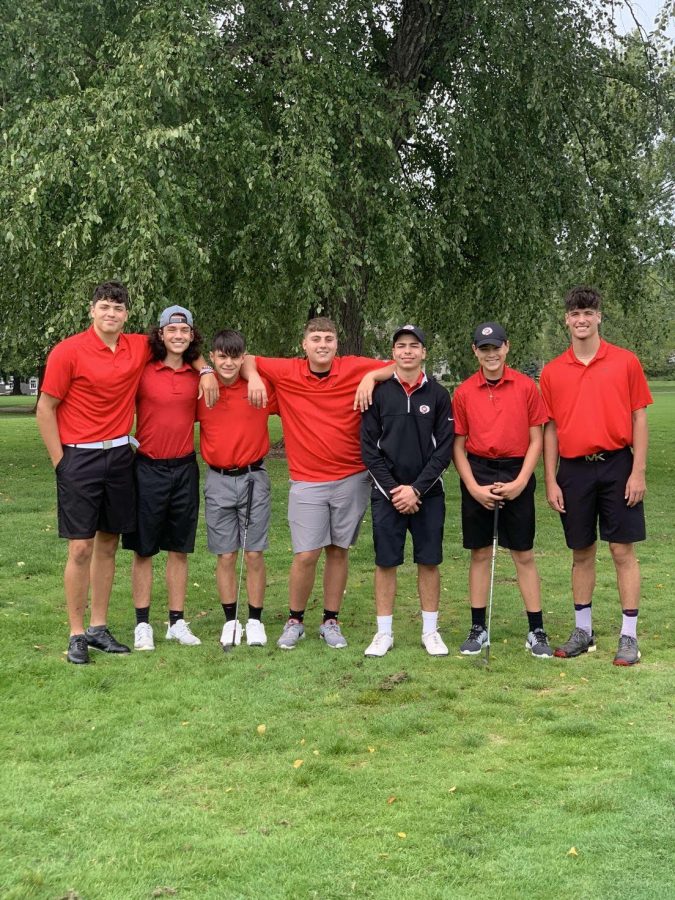 Joshua Hoerner, Sports Editor
September 25, 2020
The New Castle Golf Team has just finished up there season by going 2-10.  Canes top golfers were Rocco Bernadina, George Joseph, Jake Wagner, Dominic Natale, Joshua Hoerner, and Dominic Cade.
The Canes took five guys to qualifiers this year, which is the most under Coach Beavon.  None of them qualified, but this a good sign for Canes Golf going forward.  Fox Run presents a tough challenge for the qualifiers, and the score to get was 79.
The Canes got wins this year against Central Valley, both good team efforts.  Jake Wagner led the way in the first win, while George Joseph and Rocco Bernadina leading the way in the second win.  Canes also had close matches against Beaver and Blackhawk to end the season, losing to Beaver by 5, and shooting a 216 against Blackhawk, which was the best they played all season.
The Canes will graduate 4 seniors this year, Rocco Bernadina, George Joseph, Jake Wagner, and Dominic Natale.  All four of them have played golf since freshman year.
Canes will return Sam Lyden, Josh Hoerner, Dominic Cade, Vincent Micco, JT Warren, Nate Pitzer, and Tyler Muhollen.
Here are the averages for the season:
Rocco Bernadina: 44.82
Jake Wagner: 45.20
George Joseph: 46.25
Joshua Hoerner: 48
Dom Natale: 50.67
Dominic Cade: 53.42
Vince Micco: 54.88
John Warren: 55.83
Tyler Muhollen: 56.71
Sam Lyden: 60.5