Meet Mr. Bradley
Hang on for a minute...we're trying to find some more stories you might like.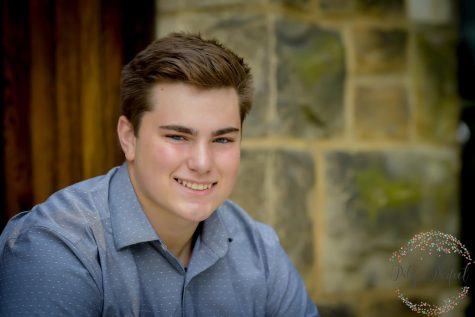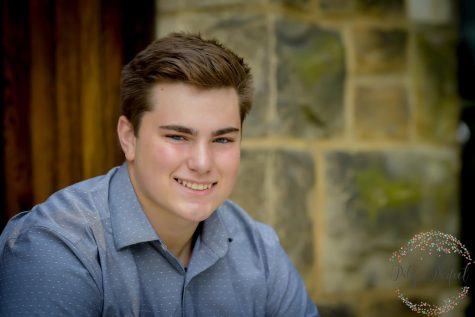 Eye of the Hurricane recently had the opportunity to interview Mr. Bradley, a Physics, Material Science, Astronomy, and Meteorology teacher at New Castle High School in Pennsylvania. He has been teaching for 23 years and he still loves it. We had him in eighth grade for Honors Integrated Science and were intrigued with the many things he knows.
Where did you further your education after high school?
I started at Caltech, then transferred to Pitt where I got my Bachelors in Physics and Masters in Teaching.
Why did you become a physics teacher?
I've been interested in teaching since I was in High School and worked with a summer Mathematics program, but I didn't originally want to teach Physics.  People ask if I had an inspiring Physics teacher in High School, but it was the opposite; I had an awful teacher and hated it. It wasn't until college when I had some excellent instructors that I found out that I liked it.  
What made you become a teacher?
The summer program that I had attended at a local college asked me to come back to mentor students.  The mentors checked over the students' homework and looked for where they were having problems, and then worked with them one-on-one or in small groups.  I found that not only did I enjoy it, but I was good at it. I worked for the program for my 10th-12th-grade years, and then when I was at Pitt, I worked for the same Professor as a Teaching Assistant.
What are your favorite things to do outside of school?
I'm at competitive distance runner in Marathons (26.2 miles) and Ultra-Marathons (50 miles), so I run a lot on the roads and trails. I also enjoy biking and camping. I spend a lot of time outside. 

I also enjoy working on old cars, and computers.  I like Science Fiction shows and movies, but usually end up having to wait until summer vacation to catch up (no spoilers, please!)
Were there any teachers that inspired you in school?
Which grade do you like teaching better? Why?
I enjoy teaching all ages.  Younger students have more of a sense of "Wow!" and excitement at getting to do new things, while the older students often have more sense of focus and direction.  
What was your experience like as a student teacher?
It was crazy.  I was in the University of Pittsburgh's Master's program, so we taught full year, full time during the day, then they had classes at night.  I was teaching two 8th Grade Science classes at a Junior High then driving to the High School to teach two Physics classes, and trying to get my own classwork done.  I didn't get much sleep that year.
What is your favorite thing about teaching?
Getting to make a difference in students' lives.  I often get asked why I teach at New Castle, and the answer is that I have more opportunity to make a difference here than I would in many other places.
How long have you been a teacher?
I started teaching in 1996, so this is my 23rd year.  I still love it, but I don't think that I'm going to match Mr. Tiglio's 52 years.
Have you worked at any other high school, other than New Castle?
I did my student teaching at Quaker Valley, but that's the only other school district.  I also taught at Slippery Rock University, CCAC and for Pitt's College in High School Program